People have asked me about the dark arts of live audio streaming and the kit I use with iPhone and iPad to do it.
Here are the specs.
1)Mixlr
First off I have a professional subscription to Mixlr – this is about £4.99 a month (Feb 2013 at the time of writing).
This allows me to hook up mics and stream out audio from a wireless network or ethernet connection.
It's available for iPhone/ iPad and Mac. You set up your connection,; you stream out and the broadcast is automatically archived.
2) An Audio Teechnica ATR2 – 100 USB AND XLR mike – not available in the UK.
The ATR2 is probably the best cheap podcasting microphone there is – order it from Amazon, New York and pay the duty – you won't regret it!
http://www.amazon.com/Audio-Technica-ATR2100-USB-Cardioid-Dynamic-Microphone/dp/B004QJOZS4
3) iRIG – pre
In order to get a higher quality XLR connection into an iPad or iPhone the buy an iRig – pre (@£24.00)
http://www.ikmultimedia.com/products/irigpre/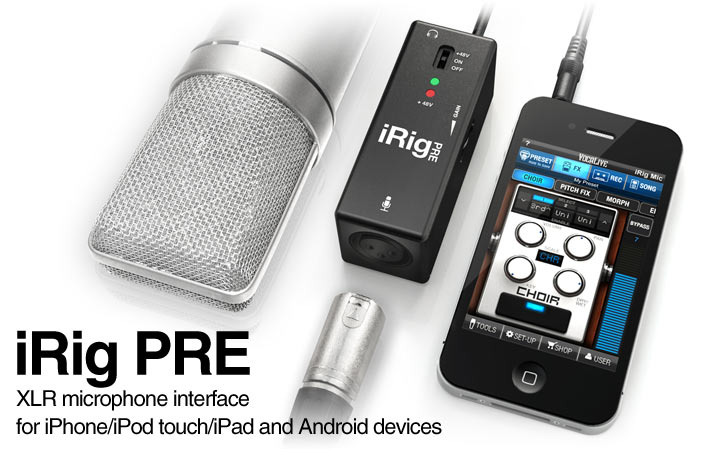 4) XLR Lead
Lastly you'll need an XLR lead.
I'll be using this setup to take a live feed from a mixing desk at #TeachMeet London
So that is how you do it – good luck – a must for any media department in a large secondary school.
I'm sure you can work out variations, like a mixing desk, MiFi connection and mike stands, on this theme. Good luck.
Don't forget to get permissions and signoffs beforehand…
February 25, 2013
in

Academies, Adult Learning, advisory, blogging, Continual Professional Development, Digital Literacy, Digital Makers, Digital Media, distributed networking, Educational Change, electronic music, hosting, informal learning, mediascapes, Mediated Reality, mobile, mobile learning, Peer to Peer, podcasting, teaching, teachmeet, training, video streaming