Film of my latest Green Screen course at Northants Uni by Ashley Williams
EXPERTISE
I have been Livestreaming content for various educational and charity organisations for over 10 years.
I use professional cameras – my current kit includes:
a Sony PXW_X70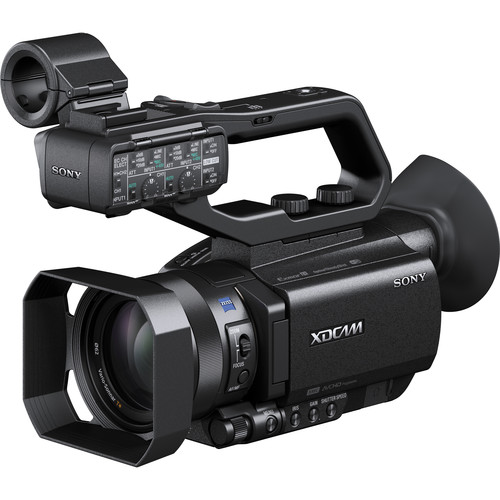 a Canon XF100
a Panasonic GH5
and a Sony A7SII
On film shoots I use wired or wireless mics and I use professional Timecode with a Zoom F8 and Tentacle boxes to set the correct frame rate.
EDITING
I can edit in Final Cut Pro, Premiere Pro, DaVinci Resolve, iMovie and Lumafusion – the last 2 for editing iPhone movies.
I use professional grade audio equipment like the Zomm F8 and LiveStreaming encoder boxes such as the Vidiu Pro.
PRESENT PROJECTS RECENT ACTIVITY , CLIENTS AND CONSULTANCY –
My latest projects were LiveStreaming the ResearchED conference in September 2017 and the Primary Rocks conference. – this got nearly 6,000 views! My Livestream Channel – L4L – has a massive following and is a brand in itself, and the TechEd TeachMeet at Westminster University in London in November.
I do a limited number of LiveStreams per year mostly for education and charities. My next job will be live-streaming the National College of Teaching's annual conference,
OTHER ACTIVITIES
You may know me as the person who films and documents TeachMeets and other key ICT conferences. However I do a whole lot more.
As well as the filming and documenting change in the UK educational system I teach in schools; write books and articles; design ICT courses; make Virtual World and Real World Learning spaces, I give CPD and talk at conferences and TeachMeets.
VIDEO SERVICES
I have video industry skills and use broadcast quality cameras. I use Adobe Creative Cloud software and have expertise with video streaming live events.
Depending on events, access and costs I live stream events for charities, governmental bodies and other corporate organisations. I also do high quality post production. I am proficient in Adobe Premiere, Adobe Audition, After Effects and many other media creation tools.
I do, sometimes, do pro bono work for schools and teacher communities but where the costs are prohibitive I might charge a small fee to cover costs. Otherwise corporate work subsidises my philanthropic activities. I will not undertake work that would compromise my values or work done for teacher communities.
CHEAP AND FAST
My services are probably some of the cheapest on the market with a very quick turnaround depending on context. I tend to do a lot of very fast, small jobs cheaply and quickly that guarantee me a steady stream of work.
INDEPENDENT ICT CONSULTANCY
I am one of the very few truly independent education consultants in the UK. By that I mean I am not allied to any Local Authority, Commercial Firm or Academic Institution. I tend to work with highly innovative partners who are passionately dedicated to charting the learning landscape in the UK and its changes through facilitation of new technologies and social networking. I believe that the local school communities know best and work to help schools and institutions help themselves. I don't believe in parachuting in and telling people what to do without a context or insight into the community.
I'm happiest in an environment of steep and constant learning curves. My specialties are the documenting of the gradual innovative change in education in the UK by using Digital Video and Audio. Tracking, documenting and blogging about those communities.
Learn 4 Life was one of the very first educational podcast broadcasters in the UK – it was one of the first independent education Islands in Second Life. Learn 4 Life also pioneered the use of small, portable live video streaming over the internet over 10 years ago.
I was former editor of ICT in Education for Naace and have given consultancy, training and advice to BECTA, The DCSF, TDA as well as numerous commercial educational firms.
My commercial work subsidises my philanthropic work in education.

I am also documenting, through film, the changes in education at the present time enabled by communities linked through digital networks. I interview and disseminate high quality film and audio about key players.
I can be booked to give consultancy to your school, LA or business/ showcases, usually with filmed exemplars, the latest in these technologies or events. However, with schools, I usually end up telling people how they can do it cheaper for themselves locally with local people and resources. I am, in many ways, anti-consultant if schools can do it themselves. Corporates, charities and the third secor are an entirely different matter. I offer full commercial consultation services as these pay for the pro bono work I do in schools.
Learn 4 Life was established 17 years ago to highlight and disseminate new and innovative use of ICT/ Computer Science by teachers and advisers. It has a history of firsts for use of innovative technologies for news of teacher communities in the UK.